Dental Check-Ups and Cleanings
A Healthy Beautiful Smile Starts Here
A Dental Cleaning and Exam could help you keep your smile healthy and feeling good
Improve your smile today – call to schedule a consultation!
Dental Exams and Cleanings in Kew East
At General and Cosmetic Dentistry, we have a real passion for protecting patient smiles. Preventive dentistry starts with dental check-ups and cleanings. By making this small investment in your smile, you may be able to avoid many common dental conditions that put teeth and gums at risk.
Comprehensive Dental Exams
A dental check-up is more than a quick glance at your teeth. Each exam includes a comprehensive evaluation of your teeth, gums, bite, and bone levels along with an oral cancer screening. Our dentists will alert you to any changes in your oral health or anything that requires professional attention, along with all of your treatment options.
Treating dental conditions early is often less invasive and more affordable.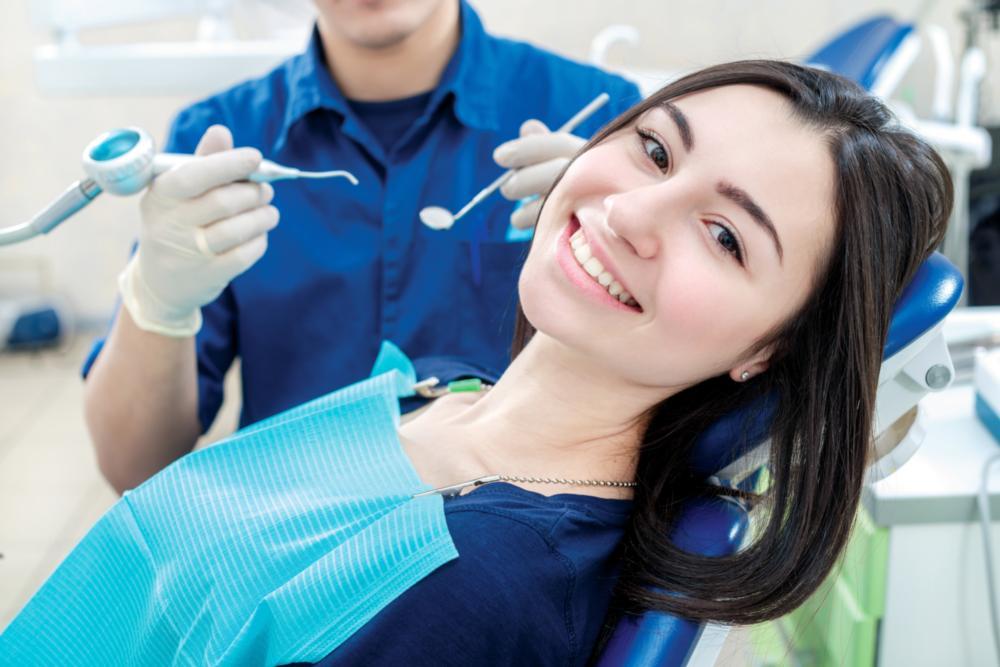 An emergency dental appointment seeks to accomplish two main goals:
Part of the examination process is taking routine dental x-rays. In our Kew dental practice, we use digital x-rays, which provide high-resolution images with minimal radiation exposure.
Different x-rays serve various purposes:
We use x-rays for single teeth, which detect conditions such as decay or infection.
Panoramic x-rays, which provide a full image of teeth, bone, and jaw joints and provide valuable information about bone levels, assist in the identification of cysts and tumours and are part of the surgical planning process.
We also use 3-D cone beam imaging to plan for surgical procedures such as dental implant placement and complex extractions.
We recommend dental x-rays on an individual basis to provide you with the most accurate dentistry available.
Stabilize the condition
Relieve pain
When you arrive in our dental clinic for an emergency dental exam, we will first ask questions regarding your dental emergency to identify the problem. We will have a room prepared for you and take an x-ray image of the area. This assists our dentists with determining the extent of the condition and the best treatment option.
We will discuss all of your options with you to help you make an educated decision regarding your smile. 
No two patients are alike, and we customise dental cleanings based on your needs and oral health. Our hygienists are gentle and thorough as they remove calculus (tartar), and polish away surface stains.
Regular dental cleanings are an essential part of your oral health routine. Even if you brush and floss your teeth diligently at home, plaque can still collect in difficult-to-reach areas, such as just beneath the gums and between teeth.
Each dental cleaning will provide you with a smooth, fresh smile that promotes optimum oral health and wellness.
Patient Education and Consultations
As part of your regular dental visits, we encourage patients to notify our dentists or hygiene team if something with your oral health has changed. Your oral health and overall health are linked, and conditions in the mouth can indicate other medical or systemic conditions.
We are here to answer your questions and help you achieve a healthy, comfortable smile that lasts a lifetime.
Is It Time for Your Next Dental Appointment?
We welcome you to contact our Melbourne dental office to arrange a time for your next routine dental appointment. We have convenient hours and provide a wide range of general, surgical, and cosmetic dentistry services to meet your needs.
Nada feels fortunate to meet her patients every day and to help them achieve optimum oral health while providing comfortable treatment. She often has patients tell her that they did not feel the injection at all. Relieving pain is a rewarding aspect of the dentistry Nada provides.
Being able to improve patients' smiles is truly a gift and she loves to see happy smiles at the end of treatment. She enjoys hearing about their lives and families.
Nada is accredited by the Australian Dental Council. She has a Bachelor Degree of Dental …
Getting an appointment is fast and easy!